Introduction
MatroX-Sales is a desktop app (installed on the users' PCs) meant for trading companies which, by use of IT technologies, would like to earn an opportunity to increase their profits.
The app is adjusted to support all processes related to sales network management: starting from the sales itself, through the storing processes management, to easier control procedures. The app may be accessed through different access devices (a mobile phone, a PDA, a laptop, a desktop PC).
Architecture of the system includes:
Central database – collecting all kinds of information on contacting a customer, selling products and services, meeting reports, the company's organizational structure (an obligatory part),
Central app – designed mainly to generate reports and administer the system, using the data from the central base (an obligatory part),
Customer app – designed to be installed on portable employees' PCs or on retail outlets PCs, using the data from the central or local base (an optional part),
Mobile app – designed for mobile devices (such as a PDA) for field employees, using the data from a local base (an optional part).
Benefits
Sales network management,
Customer relationship management,
Critical information flow management,
Distribution of data in a scattered organizational structure,
Work organization management,
KPI parameters monitoring,
Reporting,
Supporting the management of direct sales,
Supporting the strategic decisions.

Functionalities
MatroX-Sales app is based on modular design, which is why it can be adjusted to specific customer's requirements. The following functional modes are available:
Sales Mode
Product base,
Managing sales process,
Drawing up sales documents,
Printing fiscal receipts and invoices,
Controlling the compatibility and availability of the sold product range.
Cash Register Mode
Keeping a record of income and expenditures by means of "Cash register receives" and "Cash register gives" documents,
Drawing up daily cash reports,
An opportunity to link a cash document to a sales document.
Outlet Mode
Keeping a record of information on retail outlets such as: contact data, commission data, financial results, KPIs etc.
Employees Mode
Copying the company's organizational structure,
Keeping a record of information on employees,
Delegating duties,
Control over task completion,
Reporting on working time,
Leave management,
Keeping a record of an employee's way in and out (integration with card readers).
Storehouse Mode
Sharing detailed information on product range and inventory,
Warehouse documents management,
Drawing up invoices for goods issue,
Automation of the stock up process due to the option to cooperate with a code reader.
Visit Mode
Work planning (drawing up schedules),
Visiting outlets (filling up control documents),
Evaluation of employees,
Performing trade visits.
Documents Mode
Defining document templates,
Document filling management,
Exporting documents to PDF and XLS files, option to print and send by e-mail,
Access to the history of filled documents,
Making lists of filled documents.
Customers Mode
Keeping a record of customers' data,
Calculating KPIs and other defined classification indicators,
Customer segmentation.
Message Mode
Sending messages to other users.
Report Mode
Preparing reports based on data collected by the system,
Saving one's own reports on the basis of built-in templates,
Exporting reports to XLS files.
Reference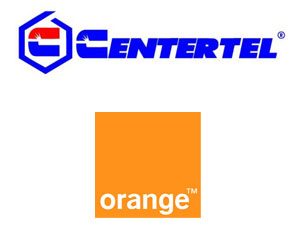 Polska Telefonia Komórkowa Centertel Sp. z o.o. – a mobile network operator offering mobile and landline phones, mobile and landline Internet access, data transfer and multimedia services under Orange brand. PTK Centertel is owned by Telekomunikacja Polska S.A. One of the projects realized during the long cooperation is implementing the Sales Information System, supporting the quality standards control within PTK Centertel sales and services network and covering all components of the organizational structure (company outlets, agent stores, franchise stores).
Comments are closed.