Introduction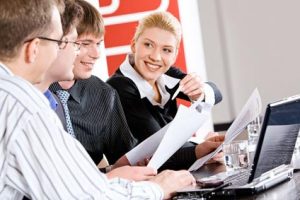 Ksavi Auditor web application is meant for any company aiming at improving the quality of their services and succeeding in applying high organizational standards, and in particular for management staff of companies owning sales networks or operating on the basis of franchising.
Due to the tools such as documents, surveys, competence tests, schedules, business and other reports, Ksavi Auditor helps to make decisions ensuring maintenance of high standards and quality of the provided services
Intuitiveness and esthetic graphic design will surely encourage the company's employees to creatively participate in achieving this goal.
Benefits
Achieving a high level of customer service thanks to implementation and regular control of the standards and employees' qualifications in retail outlets and customer service centres,
Improving the clients' perception of the company's brand thanks to the high level of personnel's knowledge verified by regular tests, e.g. on new products and services,
Improving auditors' work thanks to the innovative way of creating document, survey, competence tests and visit schedules drafts,
Standardizing all company's standards thanks to easy access by means of a web browser which can be used almost everywhere,
Improving the effectiveness and quality thanks to a simpler decision-making process which is always based on the up-to-date information on the company, employees and clients,
Flexibility and intuitive configuration which allow applying the solutions in numerous departments of the company (e.g. HR) and in various branches (e.g. manufacturing branch).
Functionalities
Planning, assigning, conducting and analyzing the results of audit visits in organizational units (e.g. retail outlets, customer service centers),
Planning, assigning, taking and analyzing the results of employees' competence tests along with selecting questions at random, a flexible scoring system, setting time for taking the tests,
Copying an organizational structure along with information on organizational units (e.g. parameters of retail outlets such as the area, a number of display windows, a number of service standpoints, location in a shopping center, photographs) and on employees (e.g. contact data, a form of employment),
Drawing up documents (e.g. evaluation of an employee's qualifications, evaluation of visualization standards, evaluation by a "mystery shopper") based on the most important functions of a spread sheet),
Drawing up surveys (e.g. customers' opinion research, internal employee surveys),
Drawing up schedules including a working plan and enabling task realization control,
Reports, analytical views and e-mail or internal notifications.
Reference

HDS Polska – one of the companies forming the Lagardere Services (previously Hachette Distribution Services) group, the largest press distributor and retailer operating in 20 countries in Europe, North America and Asia. The company has been operating in Poland since 1997 and developing dynamically. Its nation-wide retail chain includes brands such as Inmedio and Relay. After 14 years of development, the HDS Polska network consists of around 600 stores.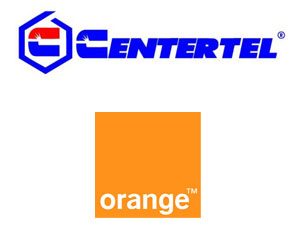 Polska Telefonia Komórkowa Centertel Sp. z o.o. – a mobile network operator offering mobile and landline phones, mobile and landline Internet access, data transfer and multimedia services under Orange brand. PTK Centertel is owned by Telekomunikacja Polska S.A. One of the projects realized during the long cooperation is implementing the Sales Information System, supporting the quality standards control within PTK Centertel sales and services network and covering all components of the organizational structure (company outlets, agent stores, franchise stores).
Transparent way of presenting the company structure with a preview of the history of control documents about each individual and completed its tests.
Completed document – visible point and percentage results as well as buttons for export to pdf file.
Comments are closed.